Hey everyone, enclosed within is a visual list of what I'd be interested in buying.
Since I sometimes miss pretty things on egl_comm_sales, this might give me a better chance at acquiring things I want.

So please take a peak!



I'll be expanding this list as I find things that I like. If you have something that's not listed here but you think will suit my style, please do offer up what you have. (: I'm always on the lookout, and I happen to fall in love with something in the first minute if I like it enough.

Oh yeah, my current measurements are as follows (I'm in the speedy proccess of losing weight, so it something you want to offer is 1-3cm too small, I'll still consider it):

Waist: 86cm / 34"
Bust: 98 / 39"

JSKs/OPs:
These are in alphabetical order, and each print listed may have several colourways which I prefer, but I might consider other colourways you might have!

My most prioritised prints will be noted with a star (★)! These prints are my most wanted at the moment!

General BtSSB prints like this: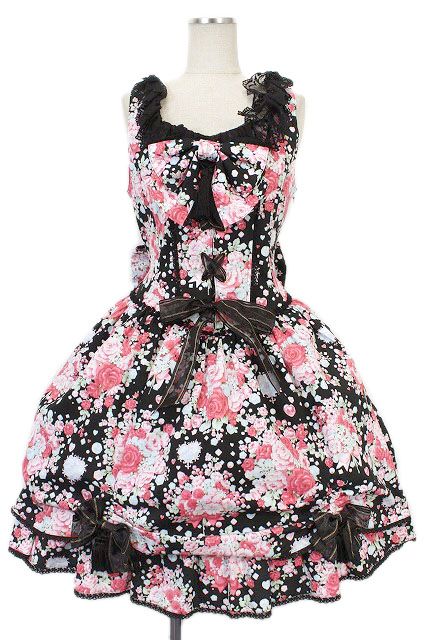 Cinderella Jewellery JSK in this cut only - in any colour.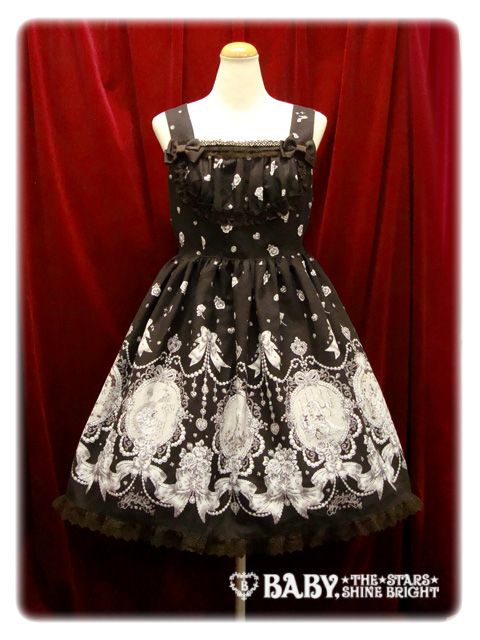 Chess Chocolate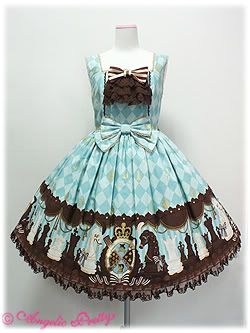 Wanted in:

Mint

Ivory

Brown
Might consider the pink, since I just want this damn print!

Rose Flocky JSK - black only!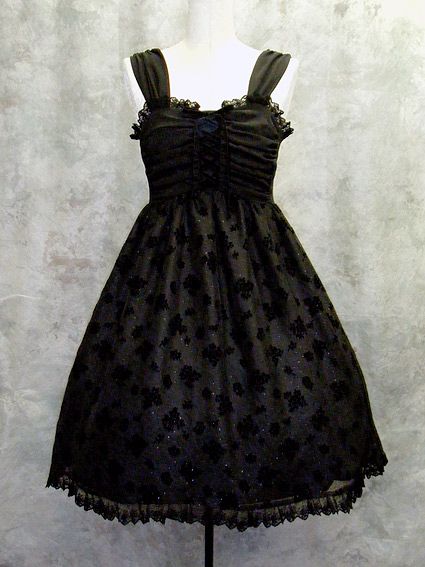 Sleeping Beauty JSK in any colour bar pink!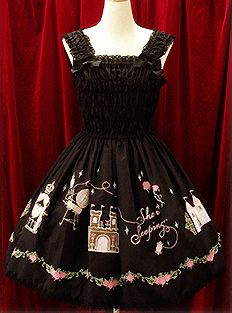 Sugary Carnival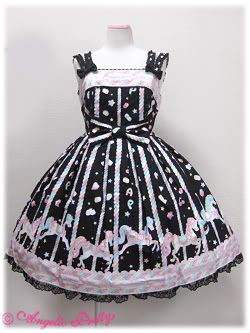 Forgot the name of this one.. Thorny somethingsomething.. by Meta!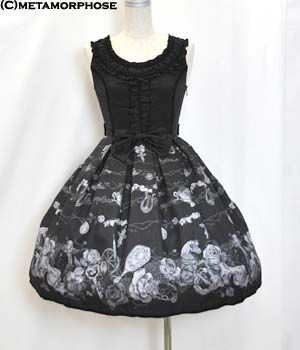 Vampire Requiem LONG version ★★★★★ - in any colour but red!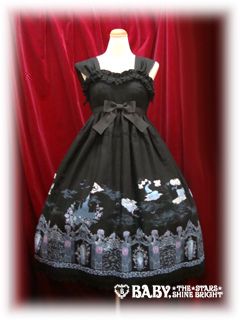 Wonder Story shirred style JSK in black/red/sax.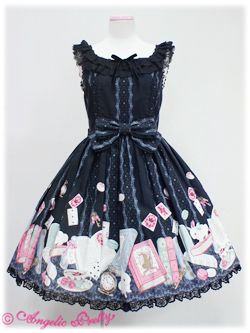 Boleros/cutsews: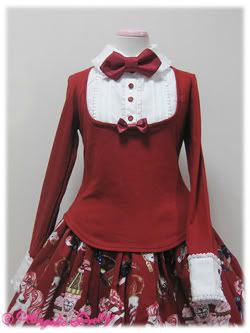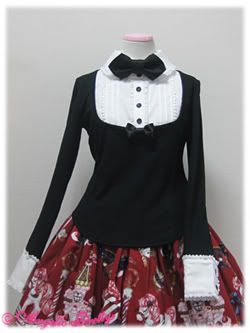 Angelic Pretty Tuxedo Cutsew.
I want this in either these two colourways. :D






Baby The Stars Shine Bright stretchy turtleneck cutsews in red/wine/black or white!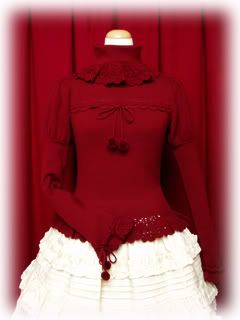 BtSSB long cutsew parka thing (or any versions like it) ★ - MUST HAVE IN ANY COLOUR BAR PINK!

I saw somebody coordinate this and I absolutely adored it, and now it must be mine!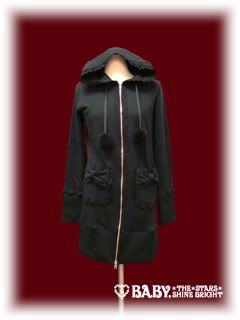 Hair accessories
This is just a general grasp on the type of things I look for when it comes to hair accessories. Colour coordinated!

Black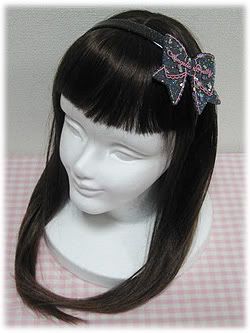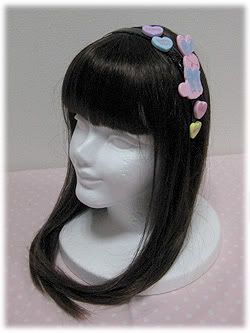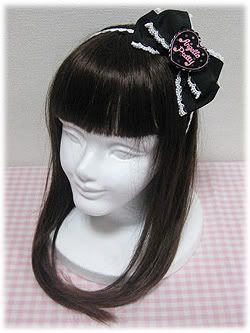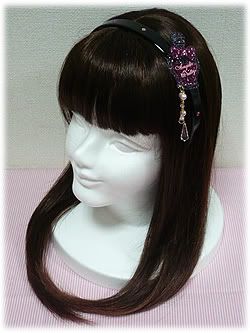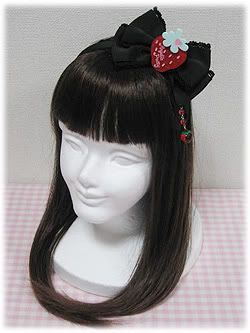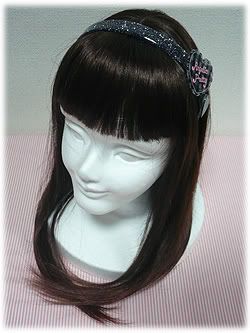 Red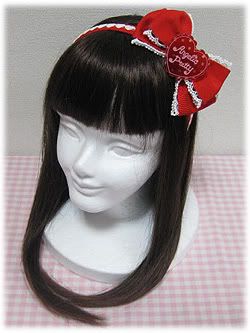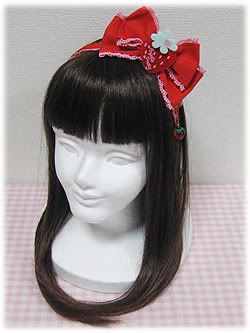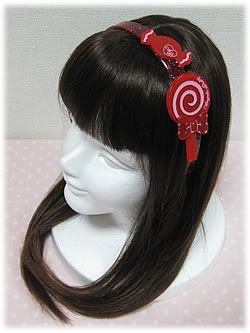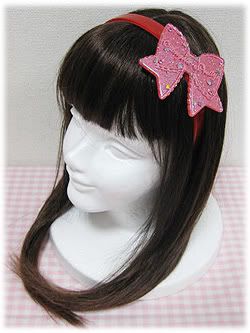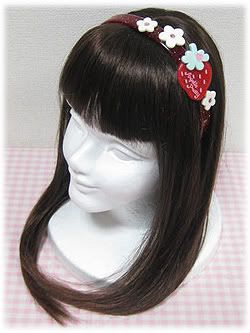 Other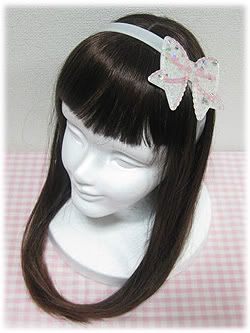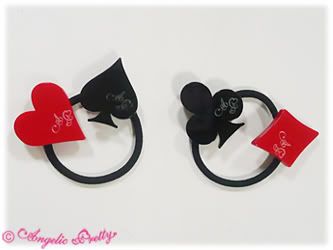 Merry Making Party Headbow (black) ★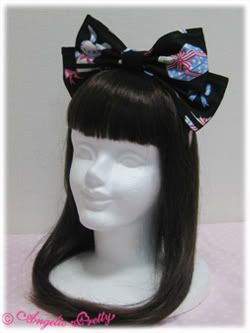 Hats / berets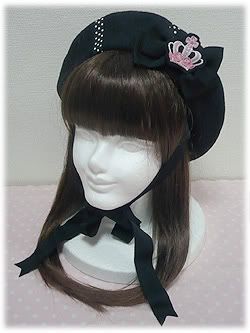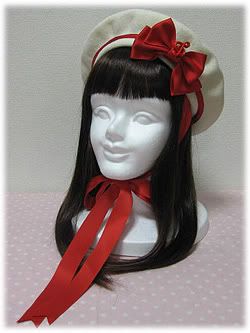 Socks

- NONE AT THIS TIME -

Shoes
(I'm a size LL in Japanese brand sizes)

- NONE AT THIS TIME -






Parasols

Red or white brand parasols!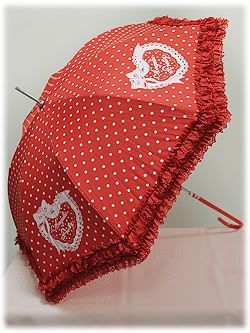 Bags

- NONE AT THIS TIME -






I'll be updating this when I find something I like, so please keep checking back if you're someone who likes to sell!

For the occasion of me posting up a DS/DT of cheaper items, I am looking for:

- The above headbows/socks/parasols.
- Salopettes in black, red, sax or white.
- Cutsews in white, sax or red.